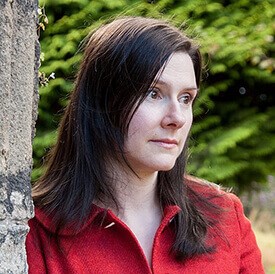 In this podcast, historian Dr Fiona Edmonds explores on the history of the Ribble and its inhabitants. Born and brought up near the Ribble, Fiona's interest and passion for the's Ribble's historical importance is clear. Focussing on Roman, Viking and early Medieval history, we see how the Ribble is a dominating landscape feature which defines and unifies communities. It is also a boundary, a barrier, a crossing and meeting point, and a vital artery for transport and communication. We see how these different groups of people left their mark on the settlements and language of the Ribble Valley and how key artefacts, such as the Cuerdale treasure hoard, reveal much about the turmoil and change taking place during this often mysterious and little know period of history.
Dr Fiona Edmonds is a Reader in Regional History and Director of the Regional Heritage Centre for the North West at Lancaster University,
The Talking Rivers Podcast explores and celebrates the social, cultural and natural history of the River Ribble and its tributaries. Throughout the series we will talk to a range of people who live, work and visit our fantastic rivers and hear about what makes the Ribble Catchment so special to so many people.